2022 Spring Commencement
Friday, May 13, 5:30 p.m., The Kohl Center 
Doctoral, MFA and Medical Professional Degree Candidate Ceremony
Honorary Degree recipients: Krishna Ella, Keith Nosbusch, and Ernest Grant
Saturday, May 14, Noon, Camp Randall Stadium 
Bachelor's, Master's and Law Degree Candidate Ceremony
Keynote Speaker: Ambassador Linda Thomas-Greenfield, U.S. representative to the United Nations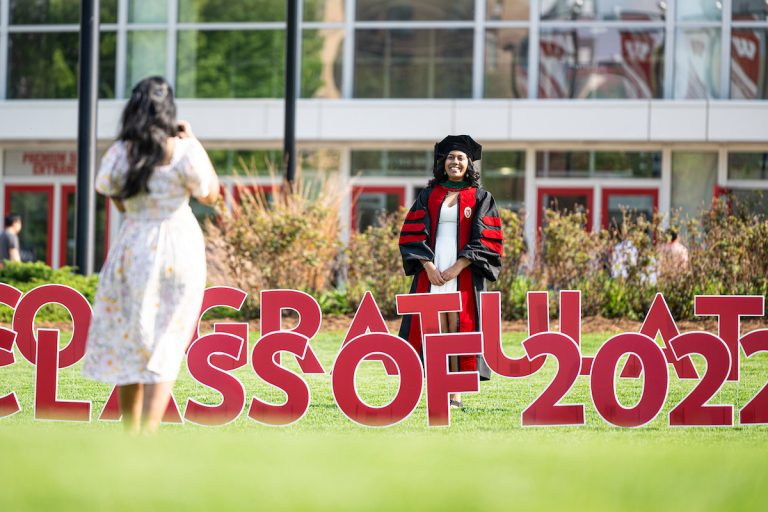 Congratulations, Class of 2022! 
If you need to request a printed program, please contact us at commence@chancellor.wisc.edu. If you requested a printed program, they will be mailed out by mid-June.
Your diploma and cover will arrive 6-8 weeks after grades are entered. Be sure to update your address in your MyUW Student Center to ensure your hard-earned degree documentation arrives in the right place!