Ceremony photos
Winter 2023 Law, Master's, Bachelor's, PhD, DMA, MFA, and Medical Professional Degree Candidates will have their photo taken as they cross the stage to receive their diploma cover, and a solo portrait after they exit the stage. Photo stations at Gates A and B will be available before and after the ceremony for graduate portraits with friends and family.
Proofs will be sent to graduates and their families within 48 hours of the ceremony. Your commencement is a once-in-a-lifetime moment so don't miss out!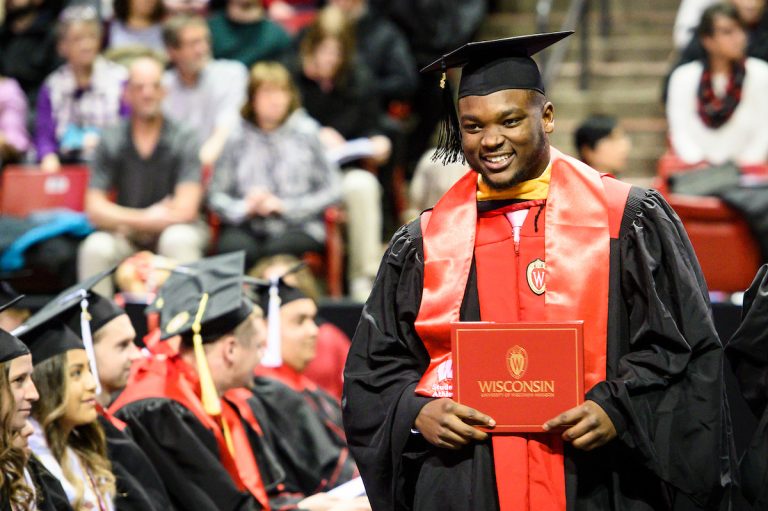 Schedule your photo sessions
Portrait session
Portrait sessions are available November 29 to December 13. All sessions will take place at the Memorial Union (TITU).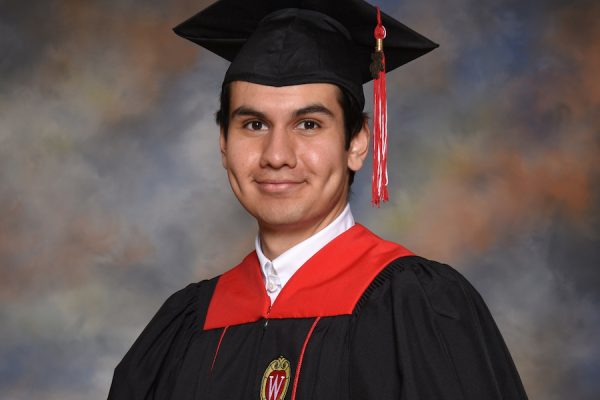 Questions about your photos?
UW–Madison is proud to continue to work with Empire Photography, a locally owned small business established in 1983 by UW–Madison alumni Mark and Maggie Smith. Empire Photography has been photographing our commencement ceremonies for many years. If you have any questions, please email Empire Photography. You can also visit the Empire Photography UW–Madison Portal for more information.