Students must apply for graduation to attend the ceremony and receive their diploma. Graduates are required to complete the application, even if they have missed the deadline for their name to be listed in the program.
The November 3rd deadline to have your name appear in the Winter 2023 Commencement printed program has passed.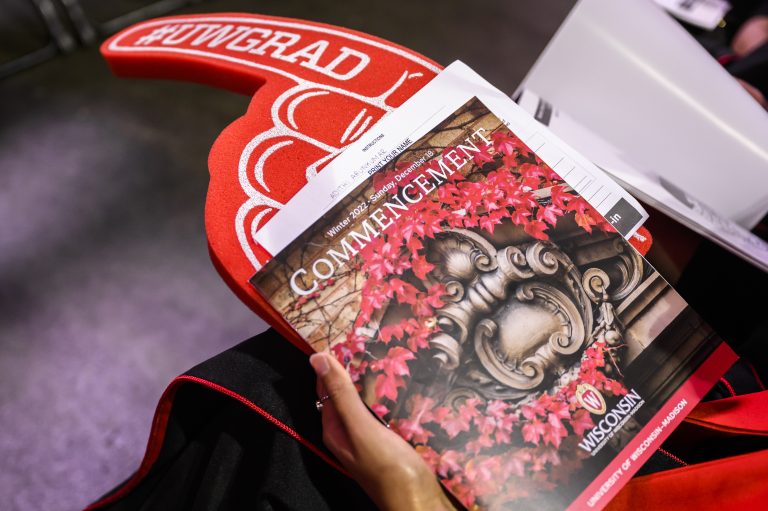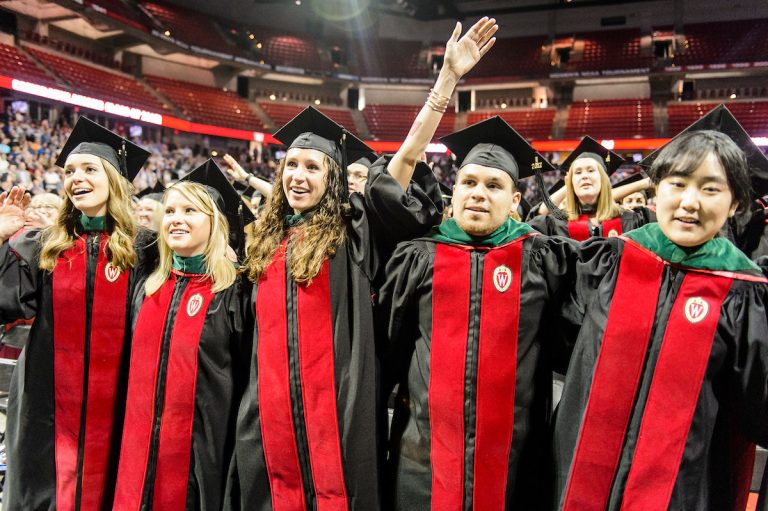 Graduate students
All graduate students should apply for graduation in Student Center to note their preferences for commencement. Visit the Graduate School's website for additional information about completing your Master's degree and Doctoral degree.
I'm eligible to graduate. Do I need to sign up for commencement?
Graduates who are completing their degree requirements within one semester of winter 2023 can participate in the ceremony.
There is no separate registration process for commencement, and there is no master list that students' names are read from. A name card will be provided to each graduate as they arrive at the Kohl Center. This card will have each graduate's information printed out on it, including the phonetic pronunciation of their name as well as a QR code. When graduates approach the stage, they will hand this card to a Marshal, who will scan the QR code to display their name on the screens as well as read their name from the card as the graduate crosses the stage.